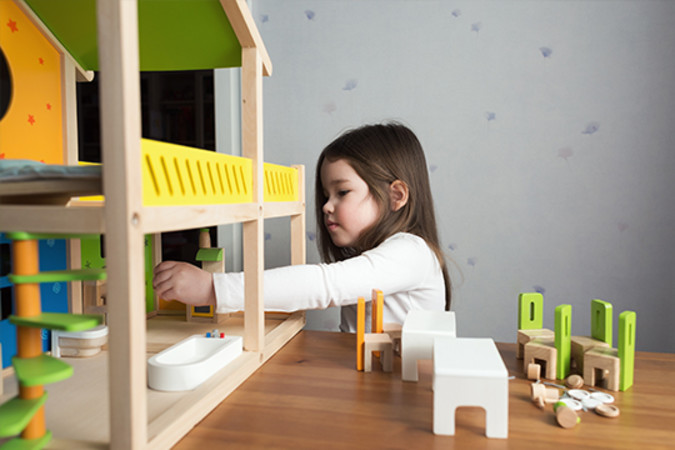 As part of our commitment to the needs of our community, MOSANADA Center for Child and Family Consultation (Nonprofit Organization) is offering Play Therapy services to children ages 3 to 18. Dr. Siham Alsuwaigh and her team of counselors and Play Therapists are offering their services at MOSANADA located in Riyadat Mall. Dr. Siham Alsuwaigh, in addition to her Ph.D. degree in Educational Psychology, received Play Therapy training from the Play Therapy Training Institute, Inc. in the United States in 2005.
What is Play Therapy?
Play Therapy is an intervention designed to aid children that are 18 years and under. It helps children overcome their emotional distress and allows them to reach their potential. The treatment includes a variety of methods that revolve around the therapeutic power of play, oftentimes with the input of their parents. Our mission is to lend a helping hand to children that need a little helping expressing themselves in a relaxing environment. Play Therapy requires extensive specialized education, training, and experience, and is regarded as an evidence based practice (SAMSHA, 2014).
Does Play Therapy cater to my child's needs?
In addition to research, our previous experiences show that play therapy helps children with various emotional, social, behavioral, and developmental needs including: aggression, Anxiety/ Fear disorders, Attention Deficit Hyper Disorder (ADHD), Attachment Disorders, Conduct Disorder, Depression, impulsivity, low self-esteem, Post-Traumatic Stress, and Sleep Disorders. Moreover, Play Therapy helps children deal with stressors that come with divorce, grief and loss, hospitalization, chronic illness, emotional/ physical/ sexual abuse, domestic violence, and relocation.
How can my family be involved?
Family members play important roles in their children's remedial process. The therapeutic process is enhanced with parental involvement. Moreover, the child's symptoms may in some cases reflect a disruption in family life. There are a number of different approaches when it comes to Play Therapy. Some interventions involve parents or guardians, while others are one-to-one sessions with children. Regular sessions are conducted with the child's parents or guardians to discuss progress and future plans.
How will Play Therapy benefit my child?
Research shows that a minimum of 10 sessions are required to address child's emotional needs. Outcomes will depend on the child's presenting concerns, the chosen method of intervention, and the family's commitment. In general, Play Therapy can help children assume responsibility for their behavior, replace it with more appropriate behavior, develop problem-solving skills, learn new social skills, and develop respect of self and others. In addition, Play Therapy strengthens family bonds, works through past traumas, and builds the child's self-confidence to confront future challenges.